Visyond allows you to Export your project data to Excel.
To do this, open the project and press Export to Excel button: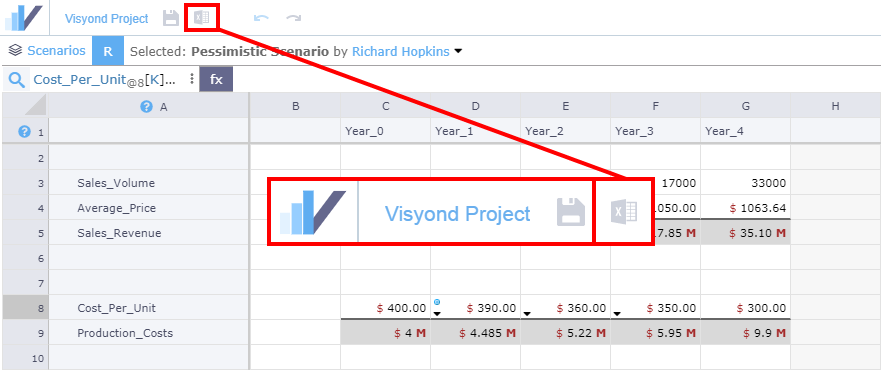 Visyond will then prepare your project for export in .xlsx format.
What Data Is Not Exported to Excel
Excel does not support multiple assumptions stored in one cell and other Visyond's metadata.
Therefore, we cannot export:
Import from Excel
See this article to learn how to import your Excel file.