Step 1: Sign Up for Free
To start using Visyond, first you need to create an account. It's free, no credit card required, and you will have 7 days to explore everything Visyond offers.
Afterwards, you can keep using the free version, or upgrade your plan.
Sign up here:
https://visyond.com/accounts/signup/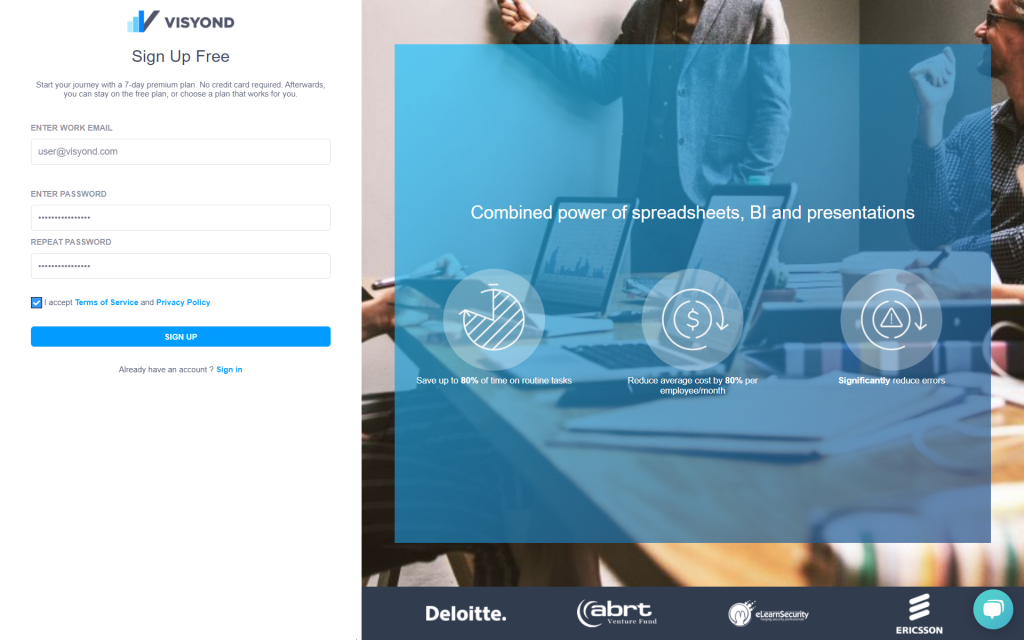 Step 2: Confirm Your Email
We will send you a confirmation link to the email address you've signed up with. Please follow the link in the email to complete the registration.
If you have not received the link, please check Spam/Junk/Promotions folders and mark it as 'not spam'.
If it is not there either, please contact us.
After you've created your account, you will see a list of projects that you've created or have been shared with you by others. For now there's only a Sample Project that you can check out.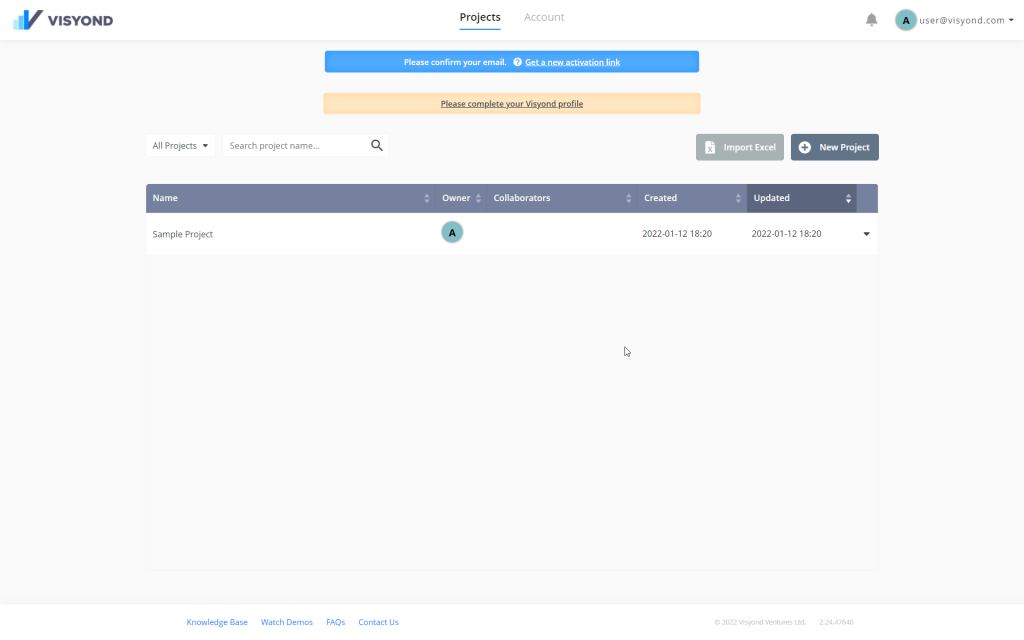 If you haven't confirmed your email yet, you will not be able to create new projects or import Excel files.
To get a new link, click 'Get a new activation link' at the top of the screen.