Use Selective Sharing for Secure Data Gathering and Presentation
You can collect assumptions from contributors by sharing only the worksheet they need to see and operate on.
1. Create Worksheets
Create various worksheets with different assumptions you want to gather from different collaborators: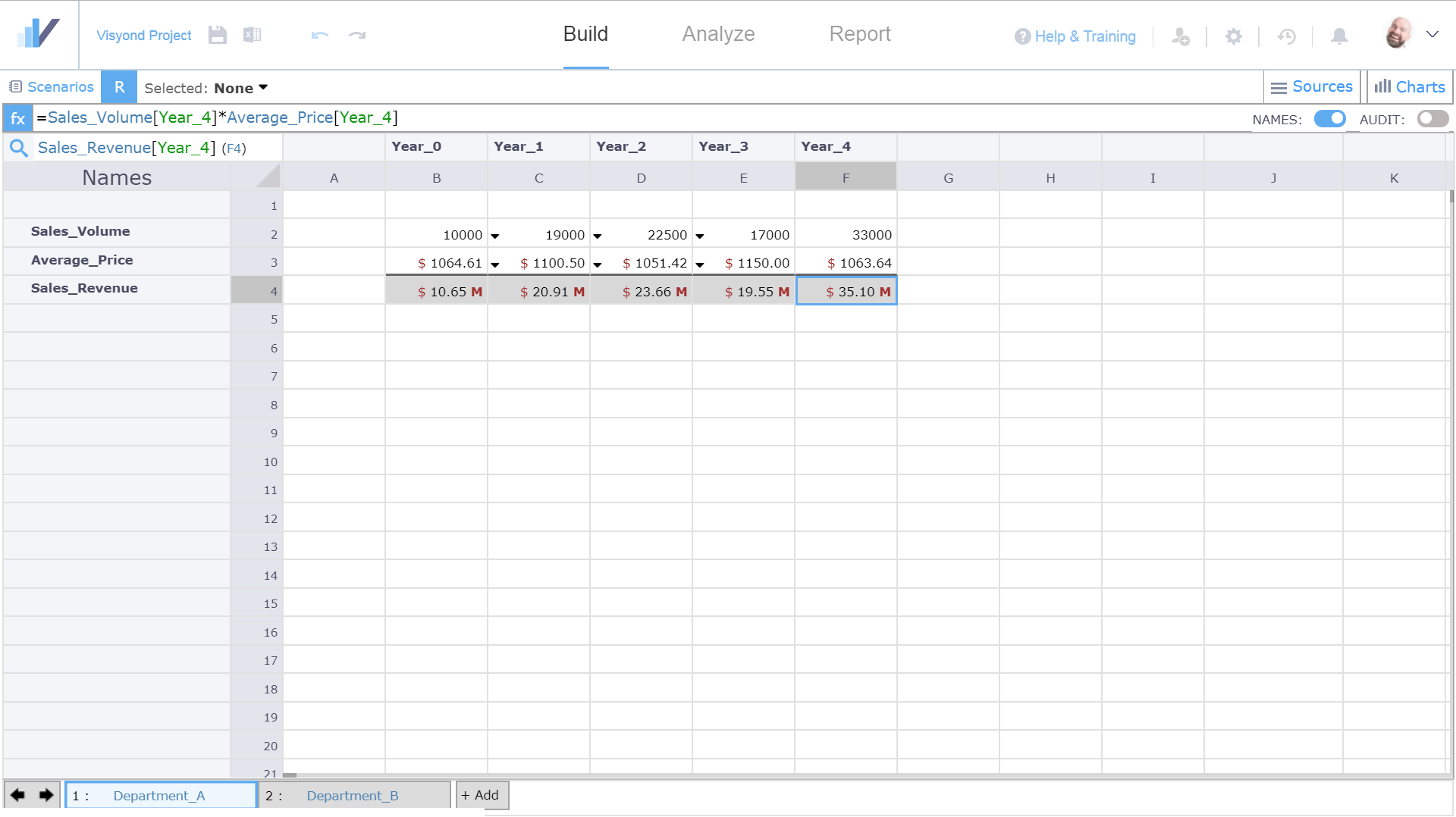 2. Invite Collaborators
Invite collaborators as Coworkers and select which worksheets and slides they can see by opening Share Project panel on the top-right:

Here, you can assign different Permission Levels such as Coworker (can edit) and Reader (can view) as well as grant them access to only specific worksheets or slides: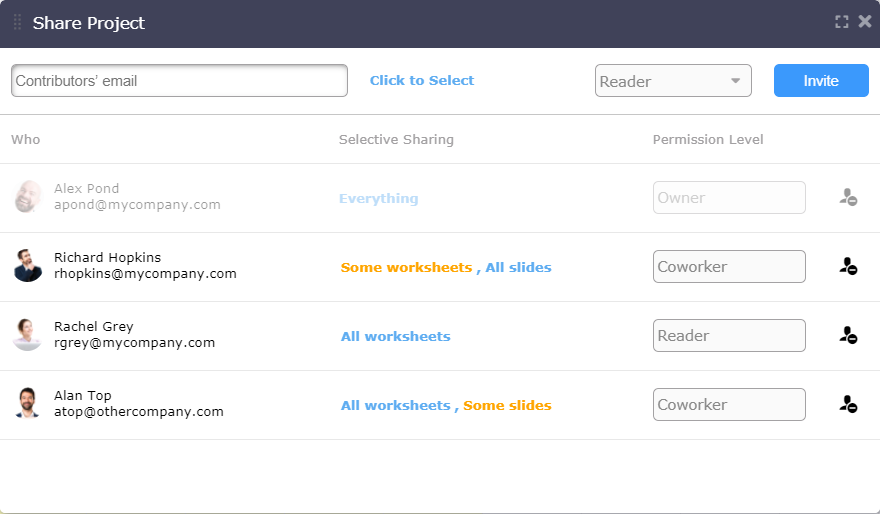 Alternatively, you can also assign permissions from the worksheet Access menu:

3. Link Data Gathering Worksheets
Have the formulas in your calculation worksheet linked to the worksheets filled by the contributors.