Master Visyond in No Time
Visyond uses a spreadsheet-like interface you are familiar with and it will take you a very short time to master the platform. You can import your existing Excel models into Visyond so you don't have to rebuild them.
There are no menus to learn. Any action that can be carried out on a cell is listed in a context menu on right-click.
How to Access Help?
The Help and Training center is always available by clicking the Help button in the top bar.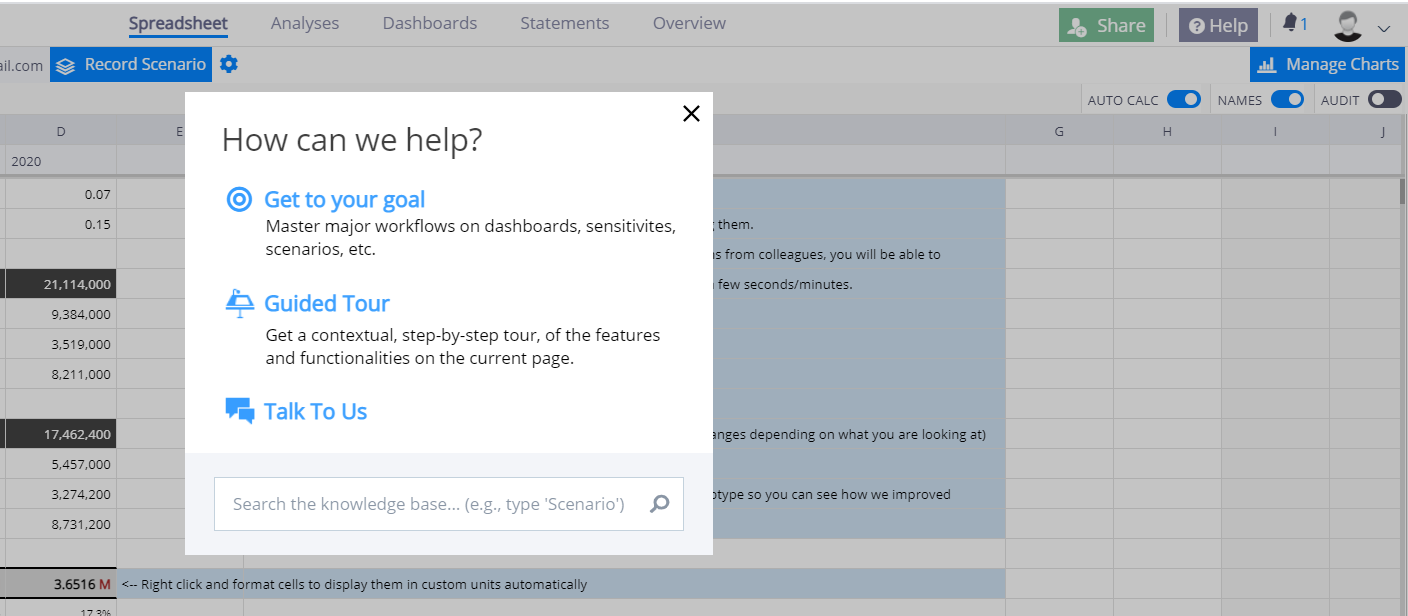 There you will find several options:
Get to your Goal: Opens the Goals panel that will show you how to achieve specific goals with Visyond, for example, how to compare scenarios. [See below]
Guided Tour: Will walk you through the features and workflows of the current module step-by-step. [See below]
Talk to Us: Press the button and leave us a message
Search bar: Allows you to search the Knowledge Base directly from the application.