Visyond makes Named Ranges very easy to manege.
You can create named ranges by using the text box on top of the grid or the Named Ranges Panel.
Create Named Ranges using the text box
Selecting a range in the grid and typing the name in the text box.
In the example below we first assign the name "Revenues" to row 7 (it has alread Visyond natural name "Revenue" and they can coexist), and then assign the name "costs" to row 12.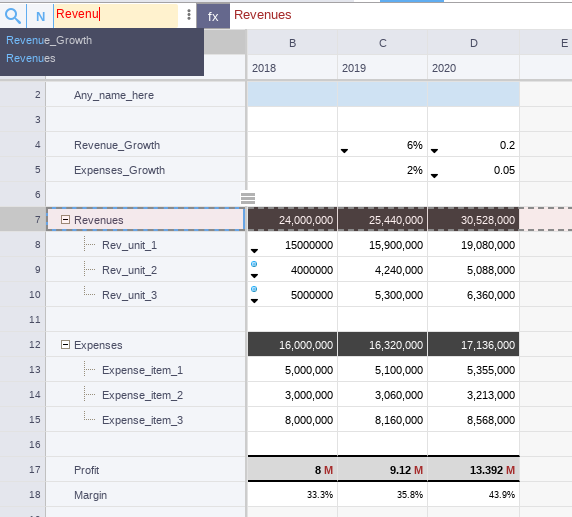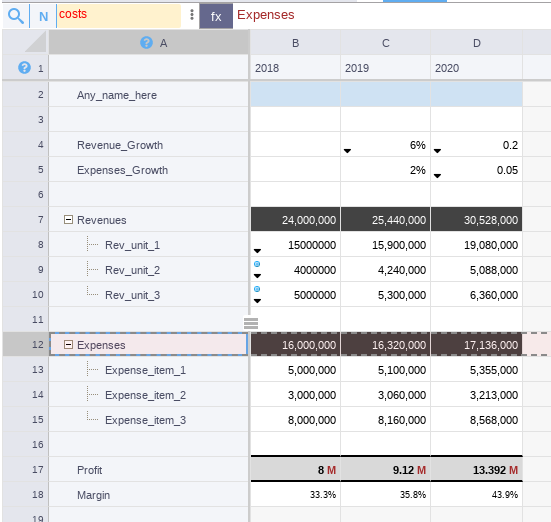 Create Named Ranges using the Named Ranges Panel
Open the panel by clicking on the "N" button.

The panel displays all the Named Ranges in the project.
You can type a new name, a range or formula returning a range, and click "Add" to create a new named range.

Update and delete Named Ranges
Just click on the name or range to update them. Click on the bin icon to delete the range.
When you delete a range, all its occurences will be replaced with the corresponding range.