Row grouping
You can select rows in the Name column and indent them from the context menu.

When this is done, you will be able to collapse the indented rows for a cleaner view.
Unit display
Select any cell or ranges and then from the context menu (or Ctrl/Cmd + F) select format.
Choose the units (for example, Millions).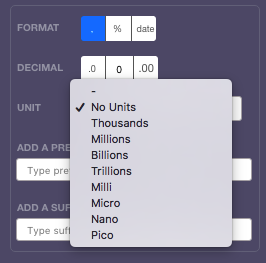 See how the value in the cells will be displayed in that units: you do not need to create auxiliary rows dividing or multiplying other cells in order to display values in other units.